Following the successful Introduction to ISTDP in August, this online workshop with Thomas Hesslow gives an insight into how Intensive Short-Term Dynamic Psychotherapy treats patients with borderline personality organization.
About ISTDP
Intensive Short-Term Dynamic Psychotherapy (ISTDP) is an accelerated model of dynamic psychotherapy, comprising a set of powerful interventions to alleviate symptoms of emotional distress and to promote mental health. While firmly rooted in psychoanalytic theory, ISTDP might be briefer than analytic treatments and require a more active stance from the therapist. It is experiential, which means that one important therapeutic task is to contact the patient's conflicted emotions as here-and-now bodily experiences while also promoting cognitive insight into how avoiding such experiences was the root cause of the patient's difficulties.
Borderline level of character structure
If a parent cannot or does not respond to the child, the child's attachment longings will be frustrated. Children without secure attachment will suffer from patterns of pathology such as fragile character structure and borderline personality organization. They will suffer from the consequences of massive pain, rage, and guilt due to their attachment efforts being thwarted. They rely on primitive defenses against experiencing anxiety, including projection, splitting, and projective identification, leading to a poor ability to maintain an integrated self.
These patients are very difficult to treat, and a cautious approach is warranted in providing any form of psychotherapy with various support structures like psychiatric backup. In treatment, a gradual exposure to mixed feelings is necessary, to build the capacity to bear feelings without anxiety moving into cognitive/perceptual disruption and without using the defenses of splitting and projection. This format requires the therapist to use only very low levels of feeling in the session tailored to the patient's very low level of affect tolerance. The workshop illuminates some aspects of this advanced, modified ISTDP framework applicable with this group.
Clinical case material on video will be shown to illustrate processes.
Participants
All participants must be licensed mental health professionals or registered students in such a program in Hungary and adhere to the confidentiality agreement below.
Licensed mental health professionals in Hungary has an "Egészségügyi szolgáltatás nyújtására jogosító Működési engedély" and are working in the Hungarian healthcare system:
psychologists with a healthcare registration (health psychologists, neuropsychologist, clinical psychologists),
psychotherapists,
psychiatrists or
students of the above fields.
Our apologies, at the same time people who don't fit the "Hungarian licensed mental health professional working/studying in Hungary" criteria above, like
got their degrees, are registered or working in other countries,
Hungarian MA psychology or PhD students, where the final qualification doesn't lead to a healthcare registration,
psychologists without clinical psychology or health psychology or neuropsychology certificate/studies, etc
won't be accepted.
No prior knowledge of ISTDP or dynamic therapies is necessary.
Details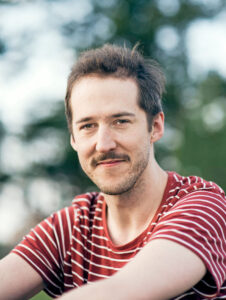 Date – 11 November, 2022.
Time – 9:30-12:30 CET
Platform – Virtual Workshop via Zoom. You will get the zoom link shortly before the event to your email address provided at registration. Please make sure that when joining the meeting, your zoom name is the same as the name you are registered with, not something like "Huawei" or "IskolaiGép" because in this case you won't be able to join. Please keep your camera turned on throughout the training.
Trainer – Thomas Hesslow is a certified psychologist and ISTDP therapist, a board member of the Swedish Association for ISTDP and one of the founders of the Swedish ISTDP Institute. He works with therapy, supervision and education in private practice. Before specializing in ISTDP, he worked with CBT and DBT.
Language – English (without translation, with optional automatic transcription by zoom in English)
Admission – free
Maximum number of registrants – 100 people
Registration
For Hungarian clinicians only. If you do not meet the criteria above, your registration will be rejected. Please spare the unnecessary work of filling in the form for yourself and later rejecting you for us. We appreciate your cooperation. Thank you.
In case of being a licensed mental health professional in Hungary, please fill in the Google form provided here or use this link: https://forms.gle/Zo2xDy1nhF6j1Pnd7.
Photo: Virtual conference photo created by tirachardz – www.freepik.com
Kezdés

november 11. @

09:30

Befejezés

november 11. @

12:30

Szervező

ISTDP Magyarország