This three-hour online workshop introduces Intensive Short-Term Dynamic Psychotherapy (ISTDP) to the Hungarian clinician community using video recordings of actual therapy sessions.
Intensive Short-Term Dynamic Psychotherapy (ISTDP) is an accelerated model of dynamic psychotherapy, comprising a set of powerful interventions to alleviate symptoms of emotional distress and to promote mental health in a rapid and cost-effective way. The focus is on the unconscious emotional processes that underlie many psychological as well as somatic difficulties.
Topics
History and development of ISTDP
Evidence base for ISTDP
Working with core emotions related to attachment trauma
Unconscious anxiety pathways
Identifying maladaptive defences that interfere with therapeutic progress
Clinical case material on video will be shown to illustrate processes.
Participants
This is a workshop open to registered Hungarian healthcare professionals (holding an "Egészségügyi szolgáltatás nyújtására jogosító Működési engedély") who are working/studying in the Hungarian healthcare system, including:
psychologists with a healthcare registration (health psychologists, neuropsychologist, clinical psychologists),
psychotherapists,
psychiatrists or
students of the above fields.
Our apologies, at the same time people who don't fit the "Hungarian registered mental health professional working/studying in Hungary" criteria above, like
got their degrees, are registered or working in other countries,
Hungarian MA psychology or PhD students, where the final qualification doesn't lead to a healthcare registration,
psychologists without clinical psychology or health psychology or neuropsychology certificate/studies, etc
won't be accepted.
No prior knowledge of ISTDP or dynamic therapies is necessary.
Details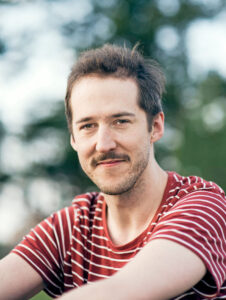 Date – 12 August, 2022.
Time – 9:00-12:00 CET
Platform – Virtual Workshop via Zoom. You will get the zoom link one week before the event to your email address provided at registration.
Trainer – Thomas Hesslow is a certified psychologist and ISTDP therapist, a board member of the Swedish Association for ISTDP and one of the founders of the Swedish ISTDP Institute. He works with therapy, supervision and education in private practice. Before specializing in ISTDP, he worked with CBT and DBT.
Language – English
Admission – free
Registration
Registration is now closed as we reached the maximum number of 100 participants. In case of cancellations we will reopen registration again.
In the meantime, we encourage you to send us an email about your interest and get onto the waiting list.
Photo: Video meeting photo created by rawpixel.com – www.freepik.com
Kezdés

augusztus 12. @ 09:00

Befejezés

augusztus 12. @ 12:00

Szervező

ISTDP Magyarország